Deadguy
Killing music + killing dreams
The body of work produced for the band Deadguy is a decades-long creative journey that seeks to marry music and design in terms of aesthetic, attitude and irreverence.
Famous Services: Brand direction, packaging, logotypes & marks, custom fonts, t-shirts, t-shirts, and more t-shirts.
Fixation on a Coworker
Sometimes chaos is the rule. This 10-song record cemented Deadguy's place in noise metal history. The visual design of the lyric booklet reflects the chaos, irreverance and orginality of the songs. No style sheets or grids here. Each page is treated with a unique design depending on the subject matter while the song titles are displayed in the same custom font to create synergy from page to page.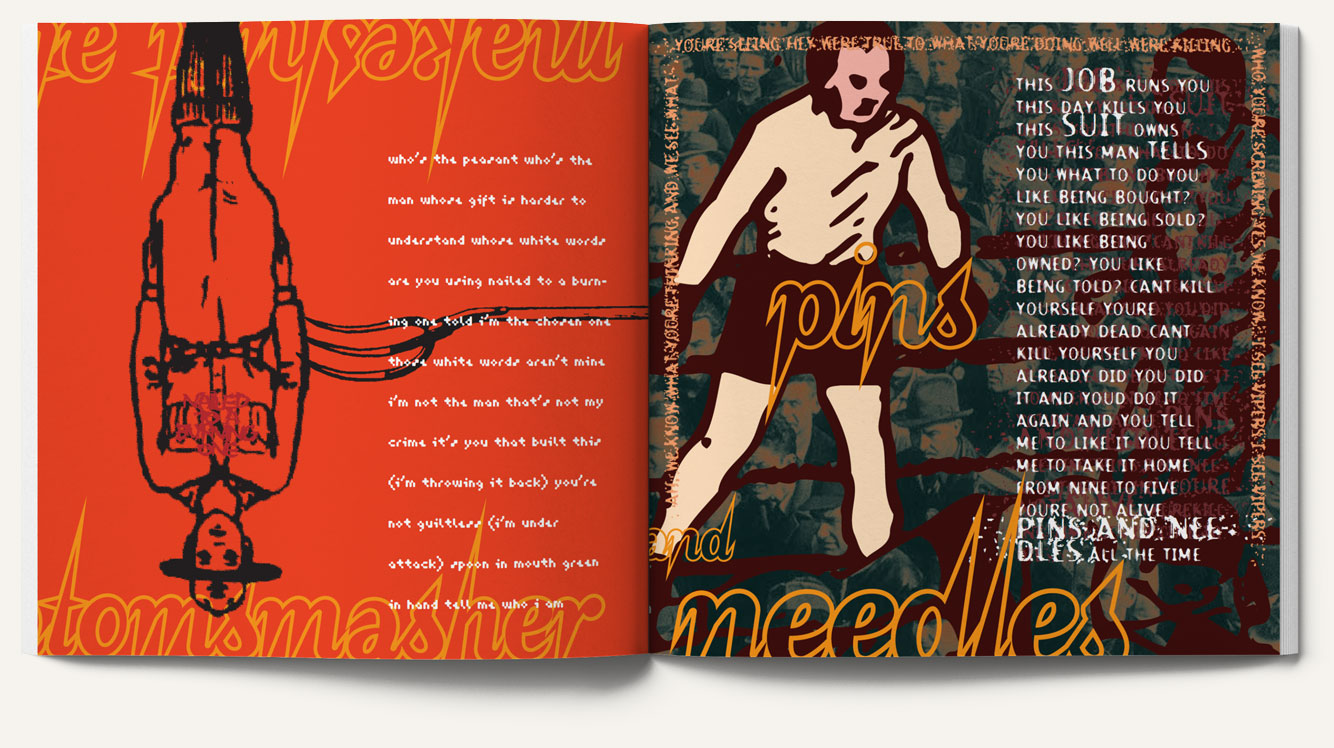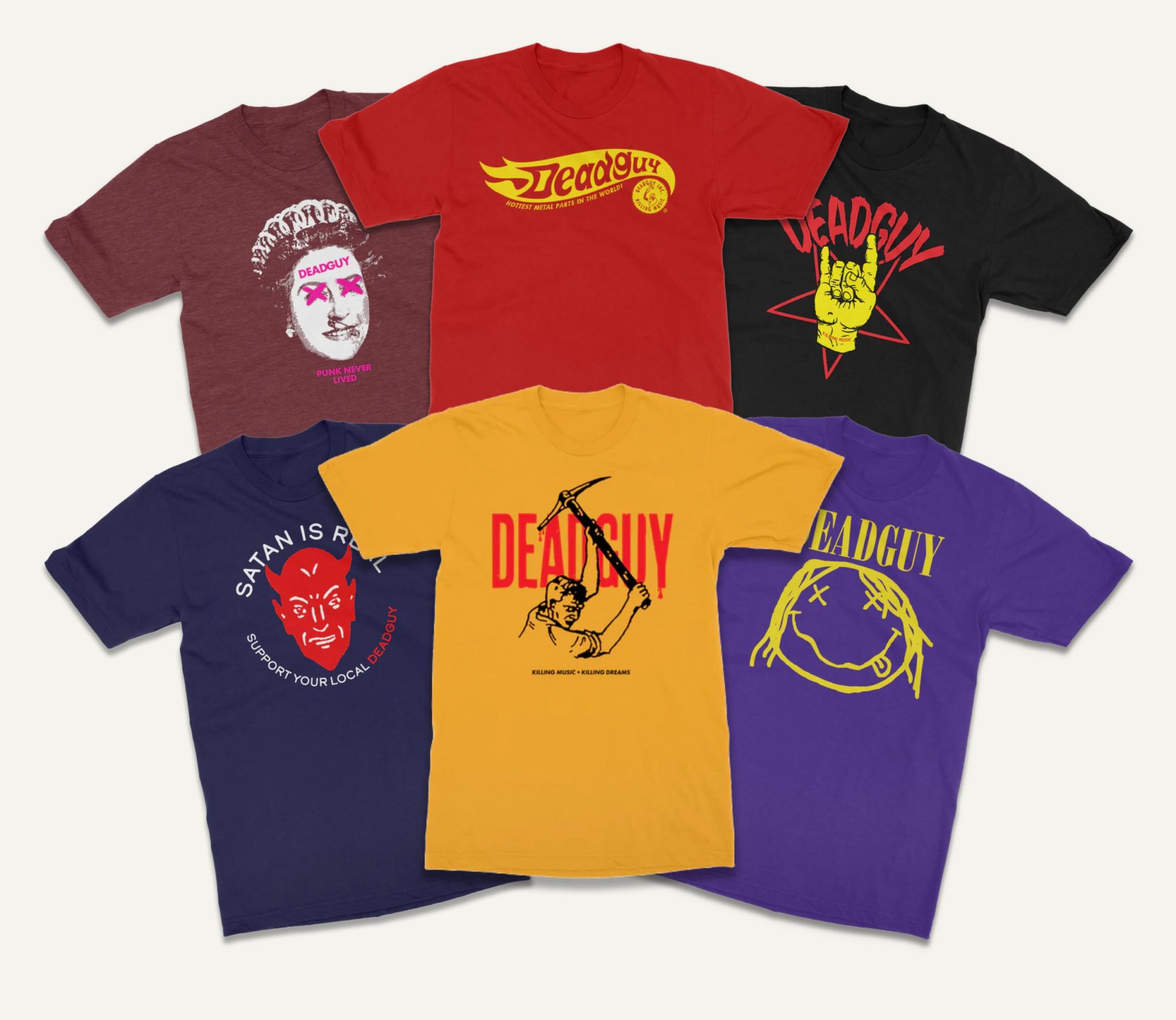 CREDITS
Creative Direction:  Tim Singer
Design: Tim Singer
Illustration: Tim Singer