Hand in Hand
Suds with purpose
Famous Services: Creative Direction, Brand Management, Packaging Design, Photography, Messaging, Swag, Brand Book.
The Story: Sustainable values and practices drive this company and their suite of homecare products. With every purchase, Hand In Hand provides soap and clean water to children in need with their "Buy One, Give Back." program.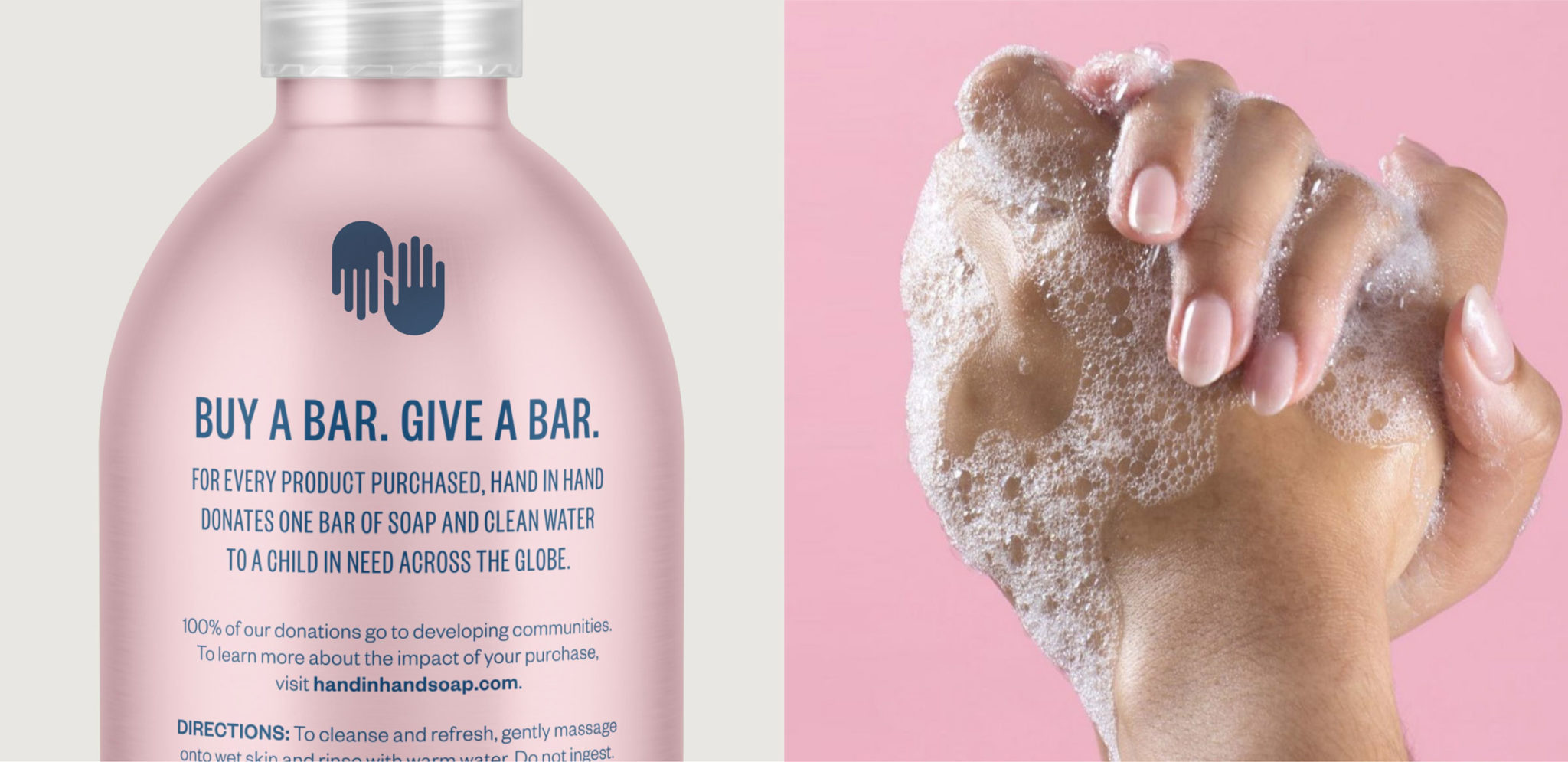 Hand in Hand product lines are quickly identified by their bold use of bright colors to distinguish each custom scent. It is lovingly referred to as the Hand in Hand Rainbow. Strong typography also distinguishes Hand in Hand on the shelf.
We designed a packaging system that is connects across several categories and fragrances to create beautiful families of products that look great in the home.
CREDITS
Creative Direction:  Tim Singer, Tami Seymour
Design: Tim Singer, Luda Ronky
Photography: Tami Seymour
Writing : Tim Singer