Vynamic.
Life is short. Work healthy.
Vynamic.
Life is short. Work healthy.
BRAND IDENTITY, WEBSITE, MOTION GRAPHICS, VIDEO, INTERIOR DESIGN, PHOTOGRAPHY, BUSINESS MATERIALS, MESSAGING
Vynamic is a healthcare industry management consultancy dedicated to pioneering a better way to deliver the best work for their clients built on the foundation of a vibrant and healthy company culture. They believe that healthy culture not only results in a healthy team, but also in a product that benefits clients. We collaborated with the leadership to ideate, strategize, plan and execute all internal and external brand efforts across all channels.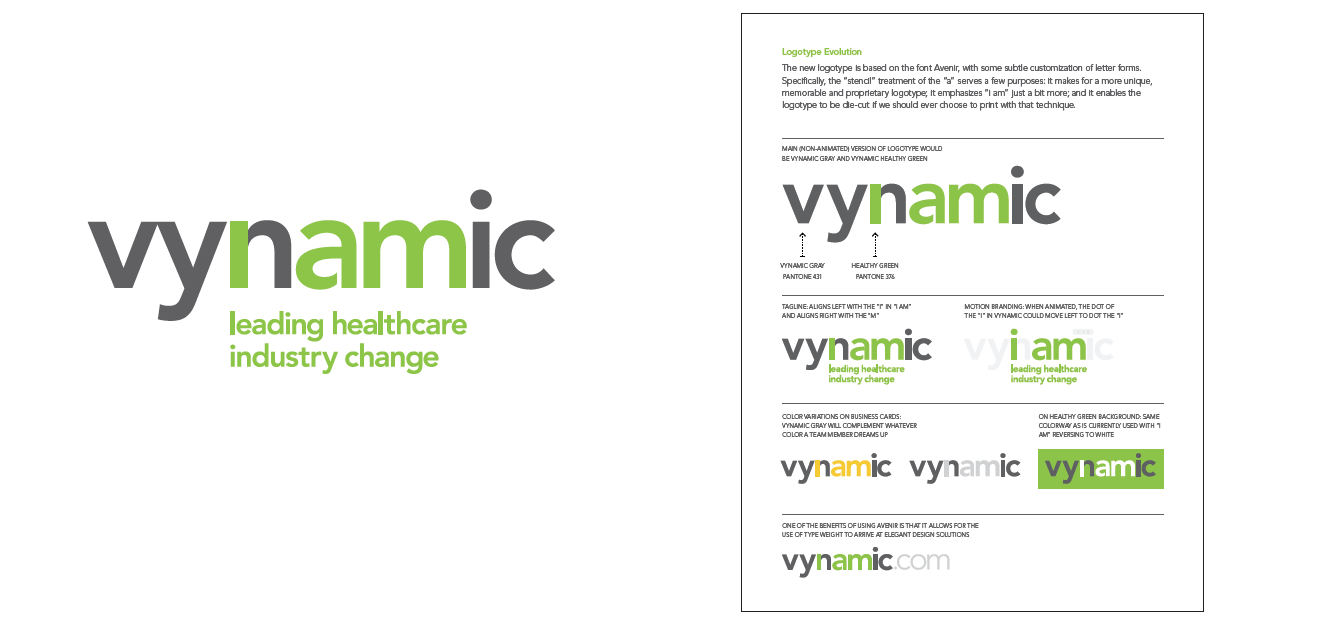 Video and motion graphics were generated to help tell Vynamic's healthy, team-first cultural approach to management consulting, as well as to create visually engaging case studies.