STUDIO:
We are storytellers.
Branding is storytelling.
WHAT DRIVES US:
Dare to be different
Your brand is your fingerprint. It needs to be unique and unmistakable.
We find your truth, we tell your story and we build your brand.

OUR BULLET-PROOF APPROACH:
Matching Luggage

Your communications need to be unmistakable across all media. This means consistency of language and tone, as well as color, imagery and typography.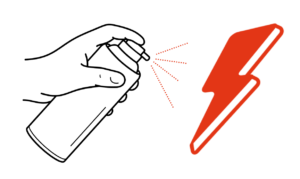 DOING WHAT IT TAKES:
Famous Skills
Branding
Websites
Tradeshows
Photography
Email Campaigns
Interiors
Video
Motion Graphics
Retail
Messaging
Logo Design
Whatever it Takes
In short, when you ask "Can you do that?" we say "Yes!"
We keep good company.
Over the years we've had the privilege to work lots of people and companies from a wide variety of industries. One thing they all have in common is some of the smartest folks we've ever met and really cool companies with missions that we can get behind. Here's a sampling of who we've had the pleasure to partner with:
DYNAMIC DUO:
The Founders

Co-founders Tim Singer and Tami Seymour have been working together for over 20 years. Tim is the guy that pursues the big idea and the big reaction delivered with an enthusiastic honesty and visual boldness. Tami brings an expertise and passion for elegant and clean visual storytelling. The end result is creative works that are original, confident, authentic and true to the client's voice — always in the spirit of elevating and amplifying their brand..